Did you enjoy your class? Subscribe to Merien's newsletter to
follow what and where she will be teaching next!

Instructor Biography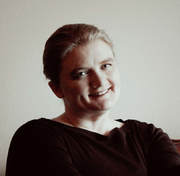 Merien has multiple degrees specializing in Anthropology, Sociology, English and Communications Technology. She spent a decade traveling the world as a military intelligence analyst, learning and observing all manner of people and their behavior. Before becoming an author and presenter, her occupations ranged from soldier to bartender to a 911 operator for police, fire and medical aid. The last few years she been an active volunteer with several RWA chapters, to include board member, board liaison and conference committee chair positions. She has used that time to gain an understanding of literary romance culture and to teach about her experiences before she entered the world of romance fiction. Her debut release A Treasure in the Darkness is scheduled for Fall 2016. Merien lives in the shadow of Mount Rainier with her husband, incorrigibly lazy dog and a little one who rules the land with an iron hand at least until bedtime.

---
Class Description

When a writer is creating those first few books they may feel like they can't do much more to toward becoming a published author except write and build their numbers on social media. When it comes to the business side of writing there are seven key business connections that can be made before an author "needs" them or is in the midst of trying to market a release and build a brand in earnest. For example, finding an attorney before there is a contract to review or a copyright infringement notice for a random image picked off the internet and used on the authors website can cut down on stress. More importantly, it can mean the difference in an attorney the author trusts and likes and who has the author's best interests in mind and one that will simply do. There are specific skill sets that can be very valuable to authors if they knows how to seek out professionals that have them. Finding the right business contacts is time consuming but can be done in small increments and with minimal effort if started early in an author's career and doing so can save time, stress and usually money for the author. This class covers how to find, vet and take on services of a literary attorney, accountant (with literary experience), webmistress/master, business insurance agent, business specific banker, secretary of state representative and a department of revenue officer. It also covers how to select and vet seven service providers. This portion of the class includes tips on how to find branding consultants, web hosts, newsletter services, offsite data storage, formatters, editors and cover artists.


| | |
| --- | --- |
| Presentation | Student Handout |